A Place to Simply Enjoy Life
The amenities at Exhale Residences have been designed to create a life experience imbued with relaxation, social connection, and fitness.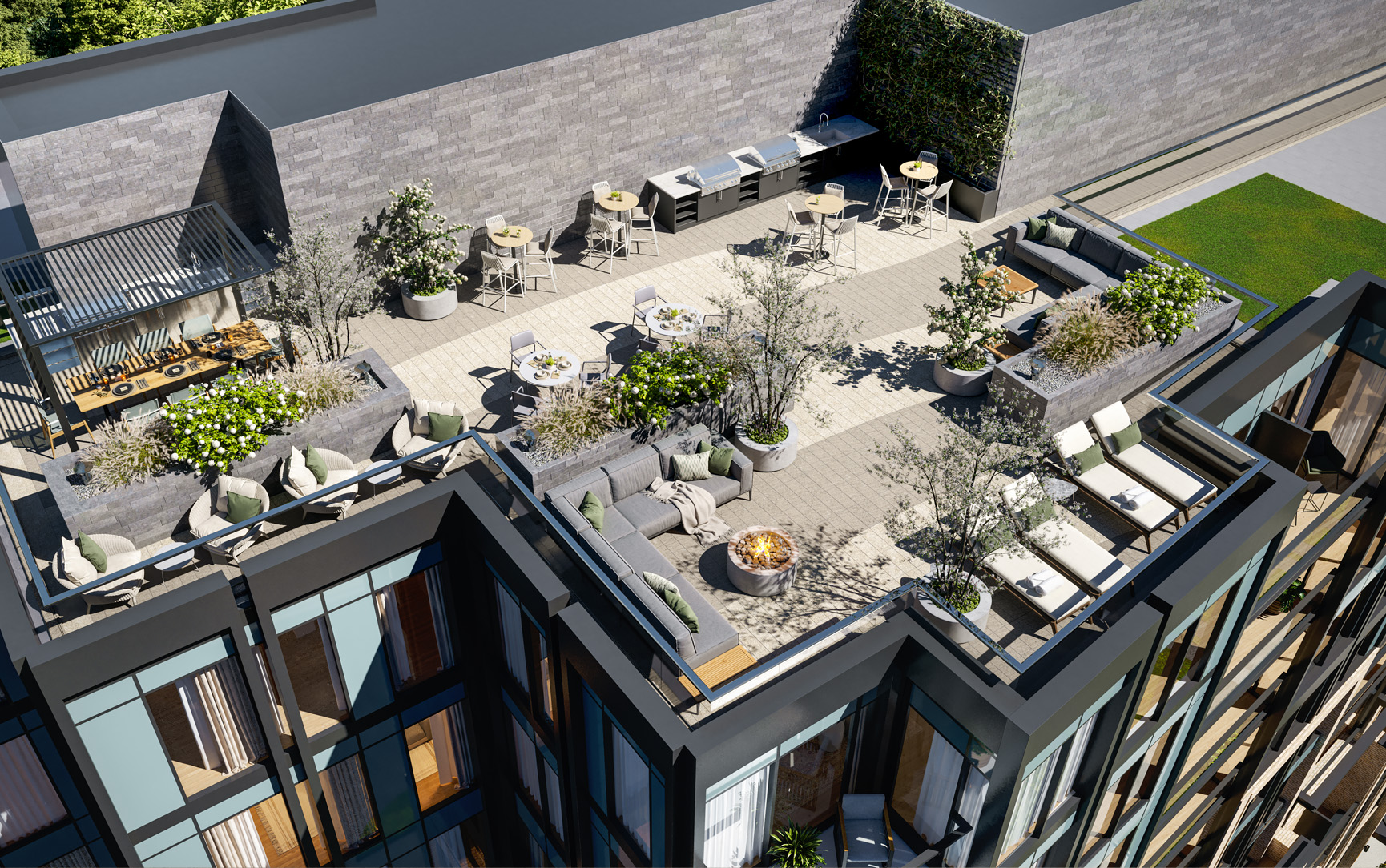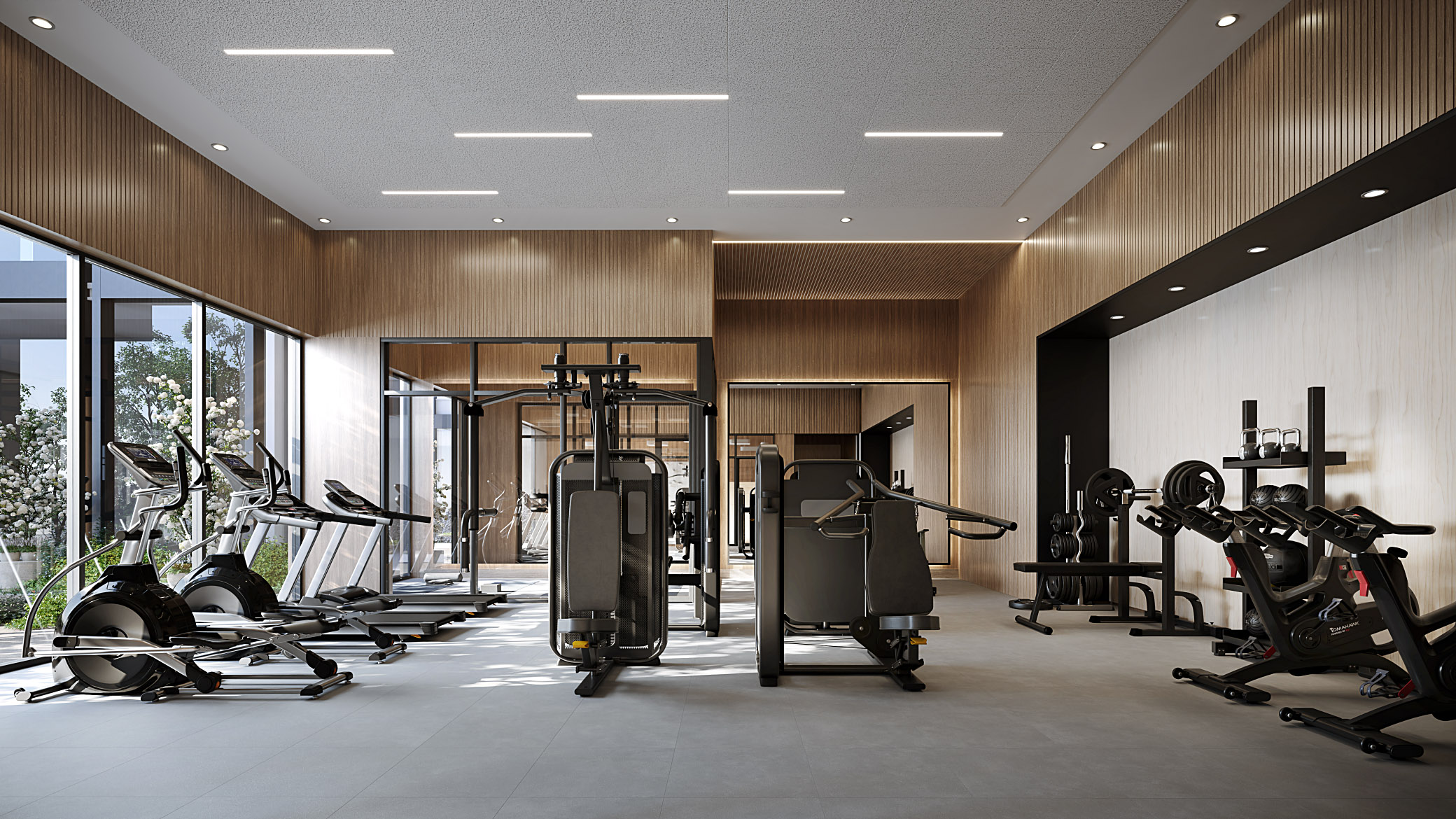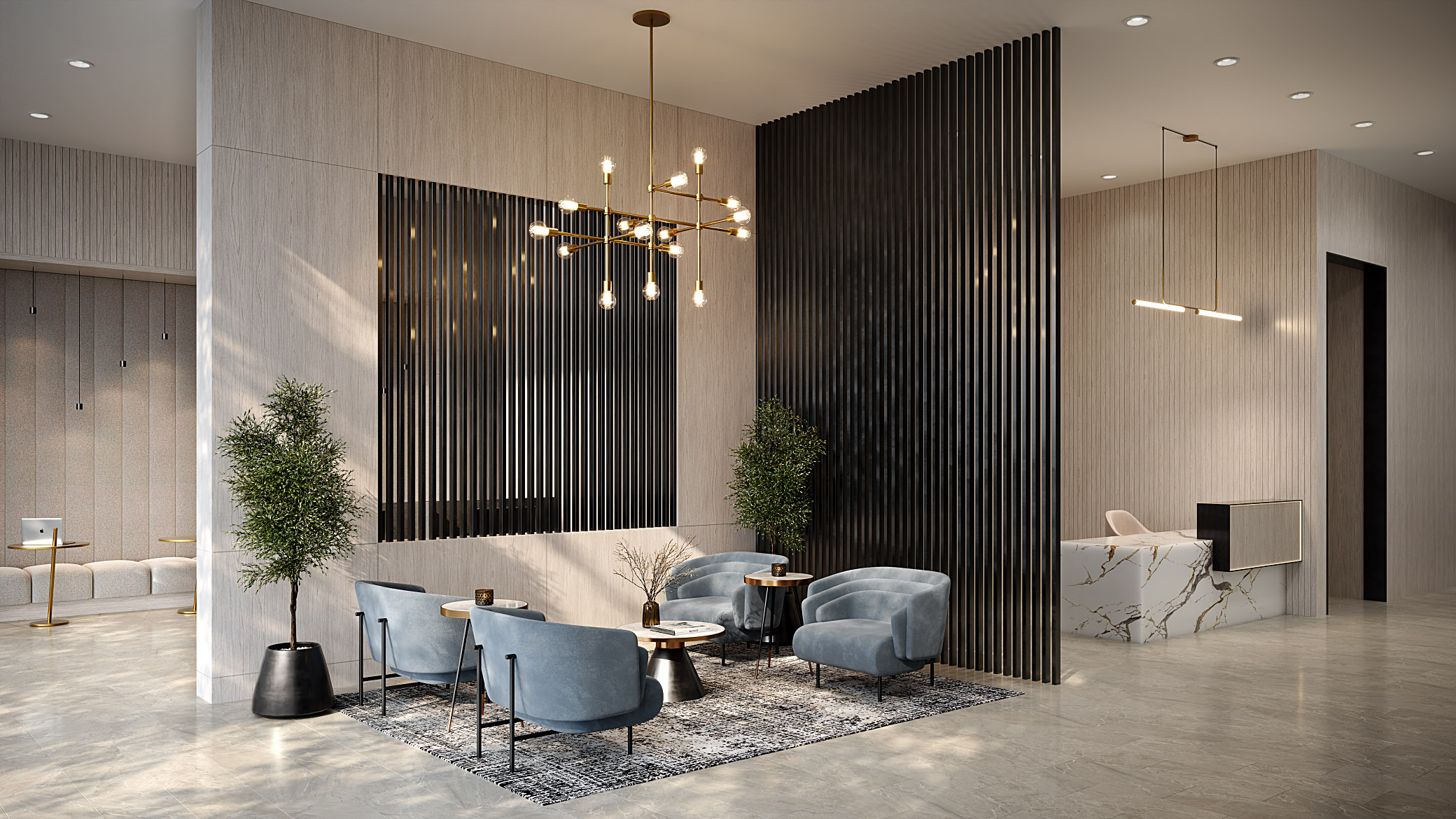 Amenities
Lobby
From the moment you and your guests enter Exhale's lobby, you will be surrounded by life-affirming design that welcomes you like a warm hug. Luxuriously appointed furnishings provide the ideal atmosphere to lounge and relax within a setting that is pure luxe all the way. The elegant, but intimate lobby includes a partially concealed adjoining work lounge.

Gym
Exhale's meticulously designed Gym offers the very latest in cardio and weight-training equipment. The gym features three distinct areas, with the smaller flanking rooms serving as a Yoga Studio, and a virtual workout room. Accessible from the gym, the outdoor gym will feature a variety of calisthenic gym equipment as well as a flex lawn.
Children's Playroom
The Playroom features a large climbing wall, padded reading areas, and a ship-shaped bookshelf. The Playroom is directly accessible from the gym with a glass partition wall between the two, allowing parents to work out while supervising their children's play in the adjacent space.
Party Room
There is a large party room featuring a full kitchen and entertaining island, as well as a private dining room for 10 that can be closed off with stacking pocket doors and can double as a board room for meetings. The Gym and Party room have direct access to the outdoor amenity area, with the respective adjacent spaces serving as an extension of their indoor counterparts. The outdoor party room features a large bar and additional seating.
Rooftop Terrace
Revel in the magnificent views from the rooftop terrace; a stunning outdoor space outfitted with comfortable seating, BBQs and the opportunity to meet with friends and neighbours all overlooking spectacular unobstructed views of Lake Ontario.
Co-Working Space
Work from home in perfect style! This state-of-the-art work space encourages creativity and makes it easy to collaborate. Exhale's Co-Working space offers comfortable chairs and desks, access to WiFi and privacy.